The whole "Plankin" thing has reached the NBA and not for nothing, athletes and celebrities alike get away with murder When it comes to stunts and such. Gilbert Arenas and Dwight Howard have been going at it on Twitter and they lead the pack as the most daring, dangerous and most creative Plankers.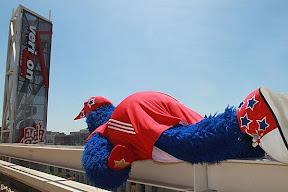 The Wizard's Mascot gets in on the fun.
Dominican Republic's own Charlie Villanueva planks the drop top.
Nate Robinson and his kids Plank like a family.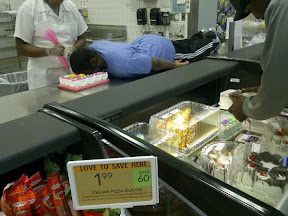 Agent Zero has the second best plank if you ask me.
The plank of the week/month/all time until someone dethrones him is Dwight Howard on this jumbo jet. Enough said.
For more planks and more news on this damn Lockout head on over to www.slamonline.com
- Posted using BlogPress from my iPad